FamilySmart - Mental Health Support

FamilySmart

- Mental Health Support

FamilySmart provides young people and families with support, navigation assistance, and information to enhance the quality of experiences and services for child and youth mental health through a Together-Centred approach.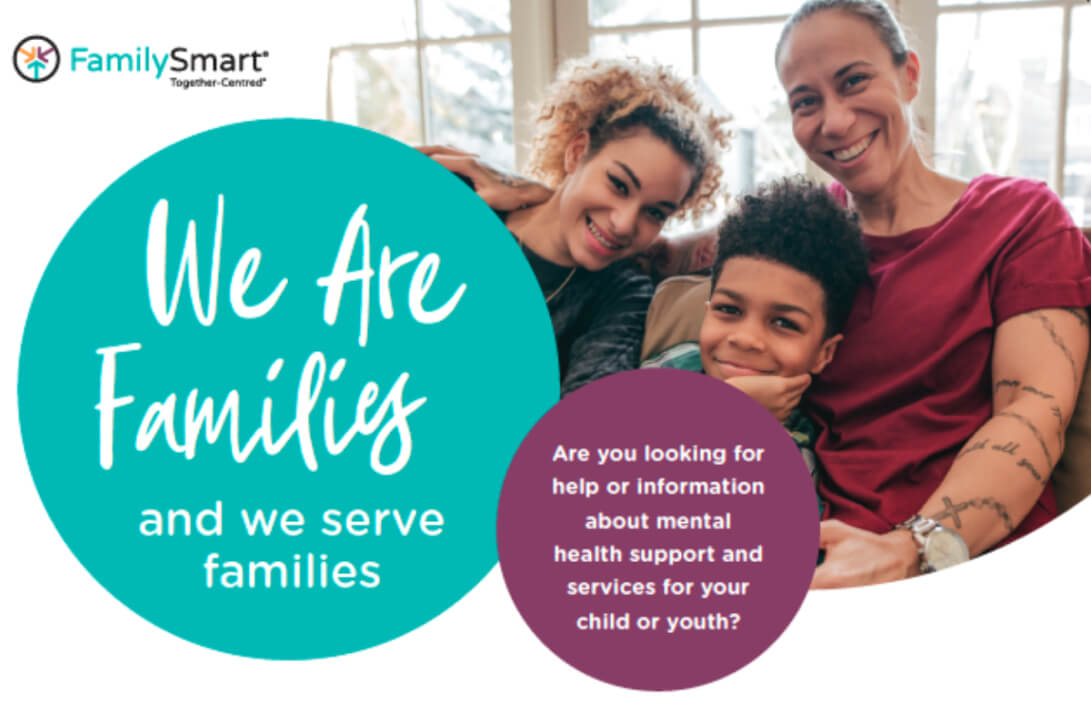 For peer support, please contact Sarah Dover and Moira Hazlehurst at tricities@familysmart.ca or 604-878-3400.
We know how important you are, and that you might need some support now too. We are also parents of kids with mental health and/or substance use challenges. We are here for you and we want to help.
Here are some of the ways FamilySmart can offer support to you and your family:
Parent Peer Support
We provide emotional support, information, resources, and help in navigating services for parents & caregivers of a child, youth or young adult with a mental &/or substance use challenge.
Events
Every month, we host events called 'in the know.' We watch a video and share experiences and strategies that help in the hard moments. We help focus on strengthening our understanding & connection with our kids. Events are facilitated by FamilySmart Parent Peer Support Workers. Offered online and in-person in some communities.
Resources + Videos
The FamilySmart website has free resources and videos on topics important to families who are parenting a child or youth with a mental health and/or substance use challenge.
Workshops + Training
FamilySmart offers workshops for parents and caregivers whose child/youth has been a patient in a psychiatric unit. It's really tough when your child is struggling and ends up in crisis - and they want to help. They also offer training that brings together young people, parents/caregivers and professionals to learn with and from each other to help experiences between them go better.
Services are free. No wait-list. We get it.
Email: info@familysmart.ca
Phone: 1 (855) 887 8004
Visit the FamilySmart website